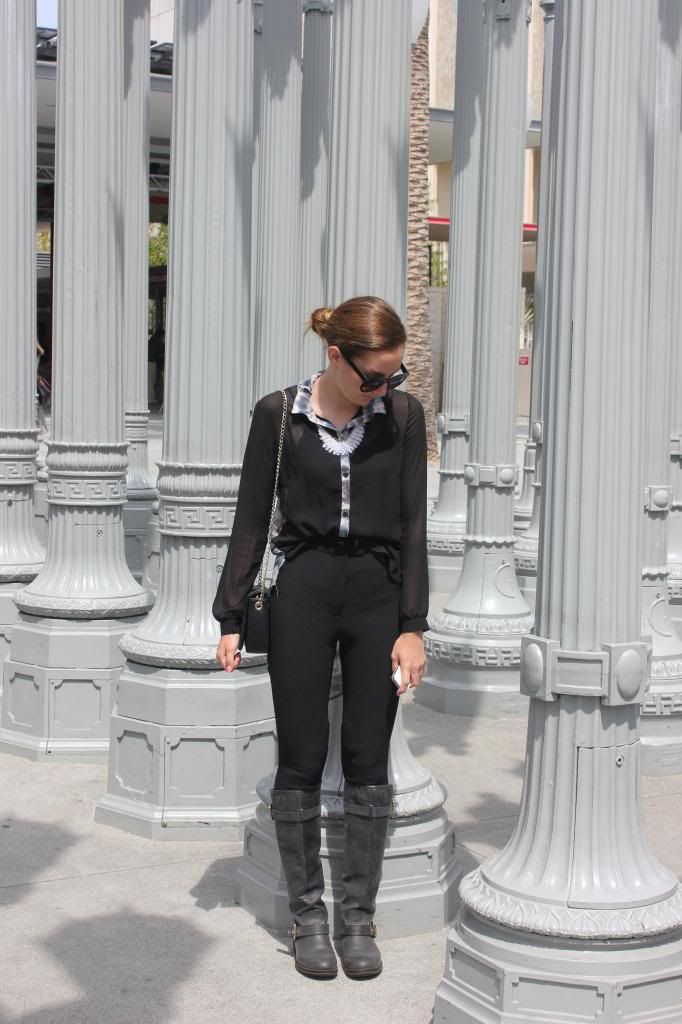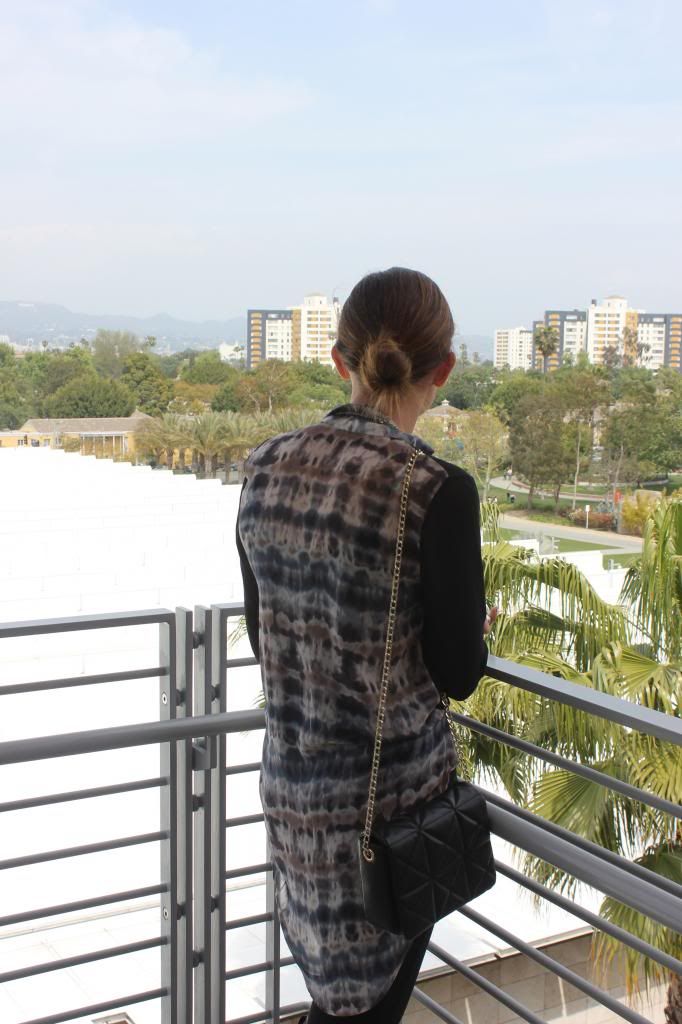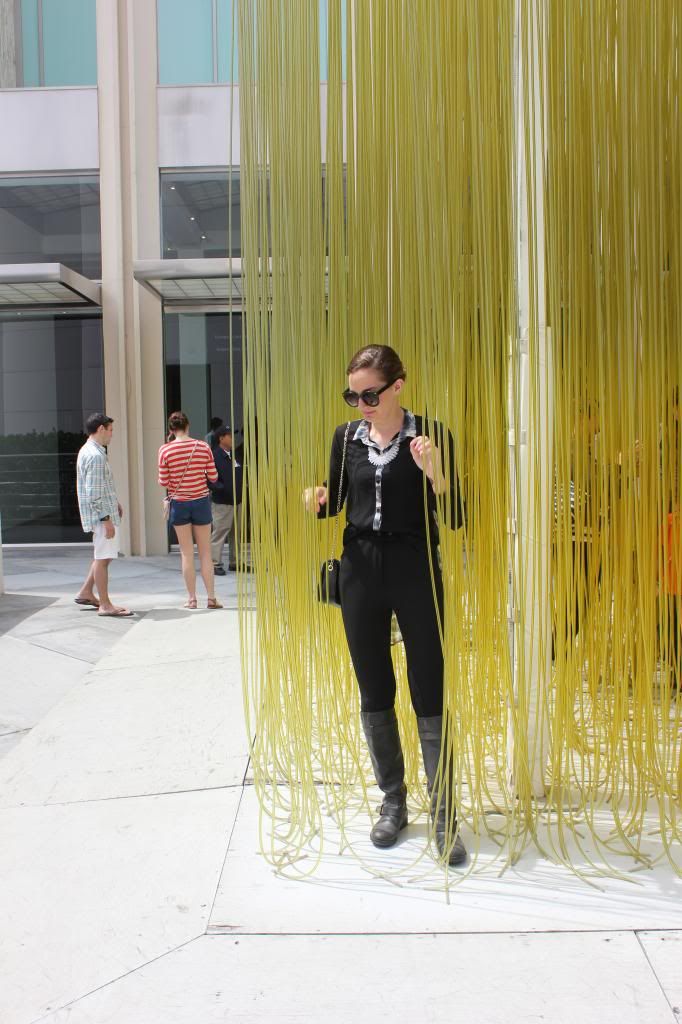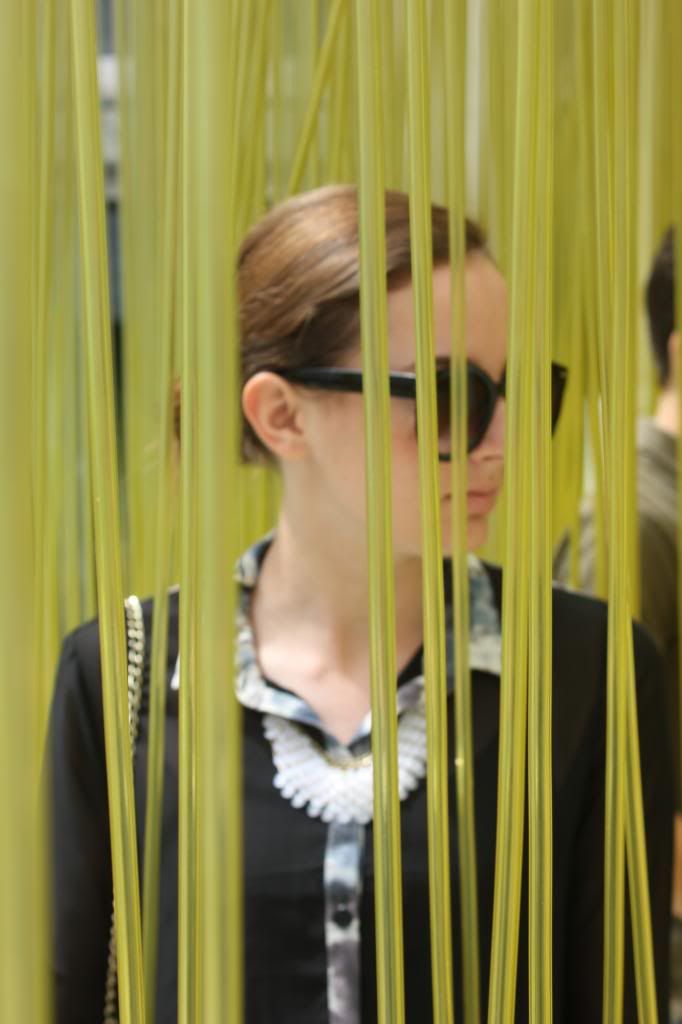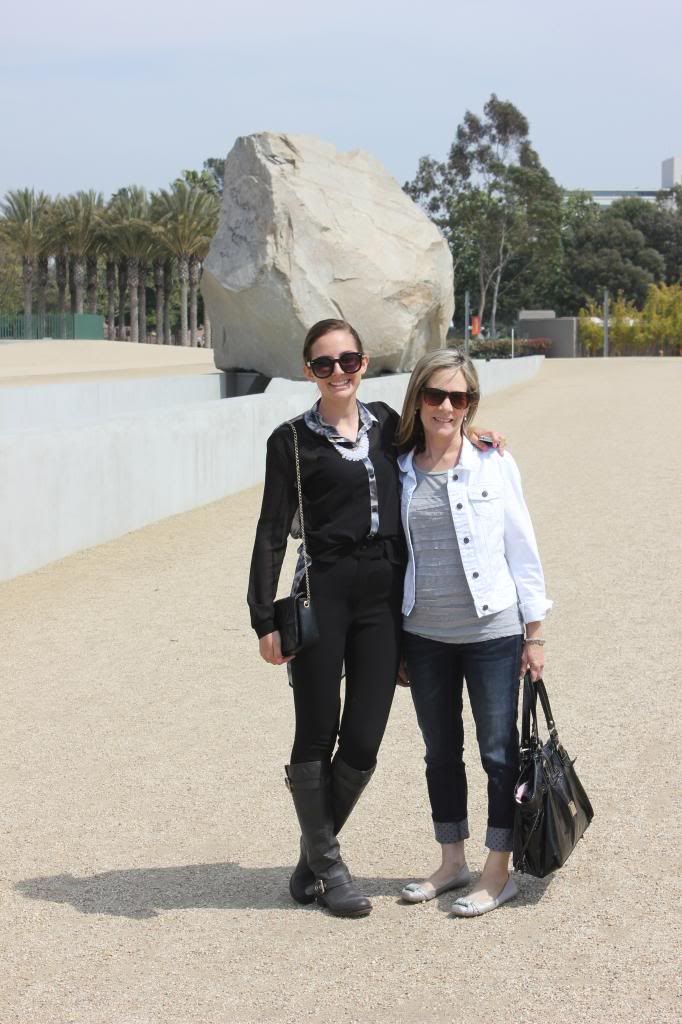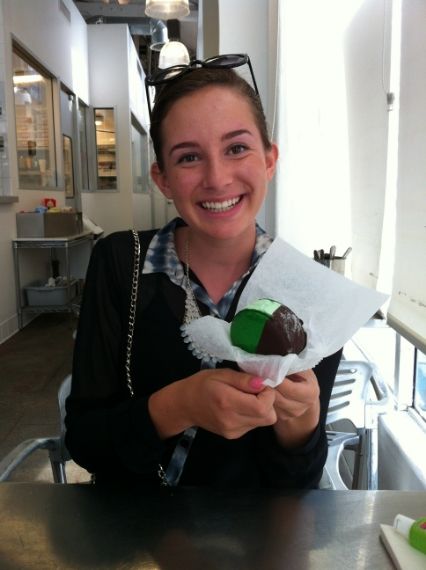 Sorry for the lame iPhone quality, but you can't forget about MILK, the famous ice cream macarons just down the street from the museum!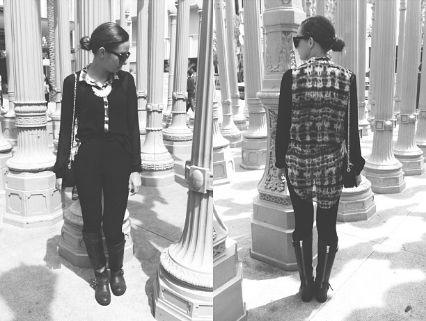 Ok sorry for being lame again but this is from my instagram
American Apparel riding pants | Nordstrom tunic | Steve Madden boots | American Apparel sunglasses | Nordstrom necklace | Zara handbag
Let me begin by apologizing for the all over the place photos! But anyways...One of my favorite places to spend time in downtown LA is the Los Angeles County Museum of Art (or as many know it, LACMA). I particularly enjoy the wide variety of modern art, and the extraordinary Stanley Kubrick exhibit--time and time again, I find myself in awe of his outstanding visions and work methods. This simple outfit with a pop of print felt perfect for a calm afternoon of perusing contemporary art and everyone's favorite filmmaker.