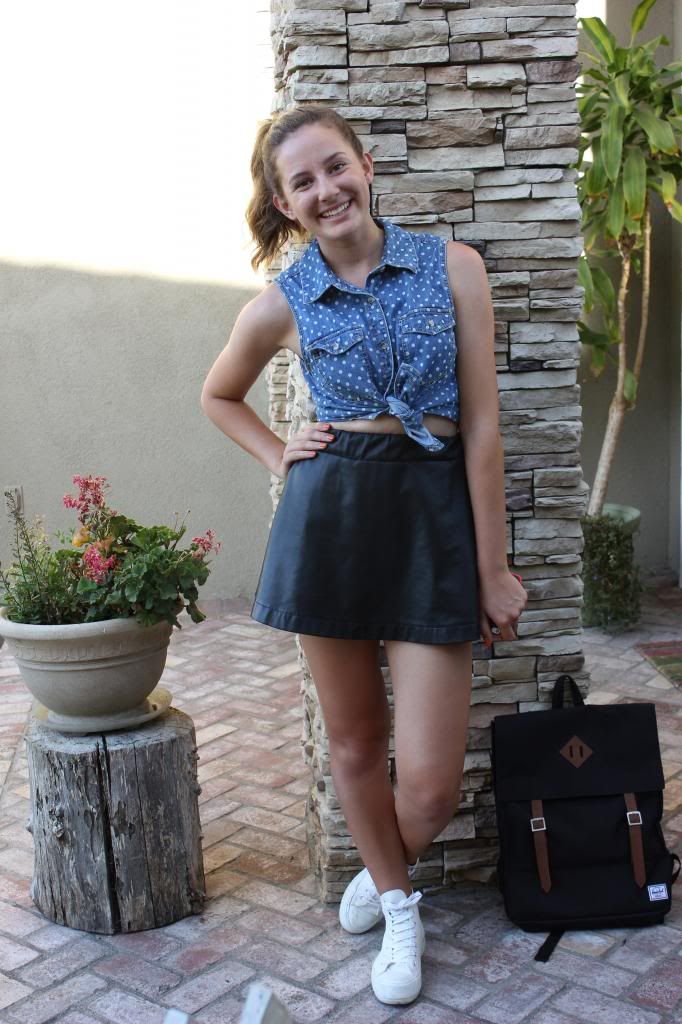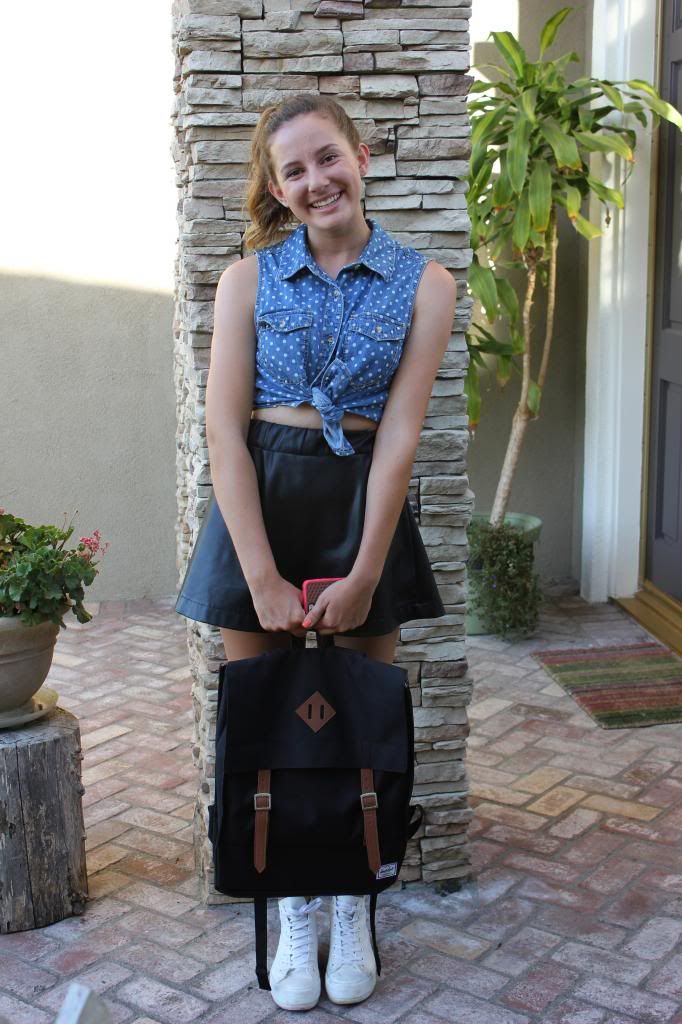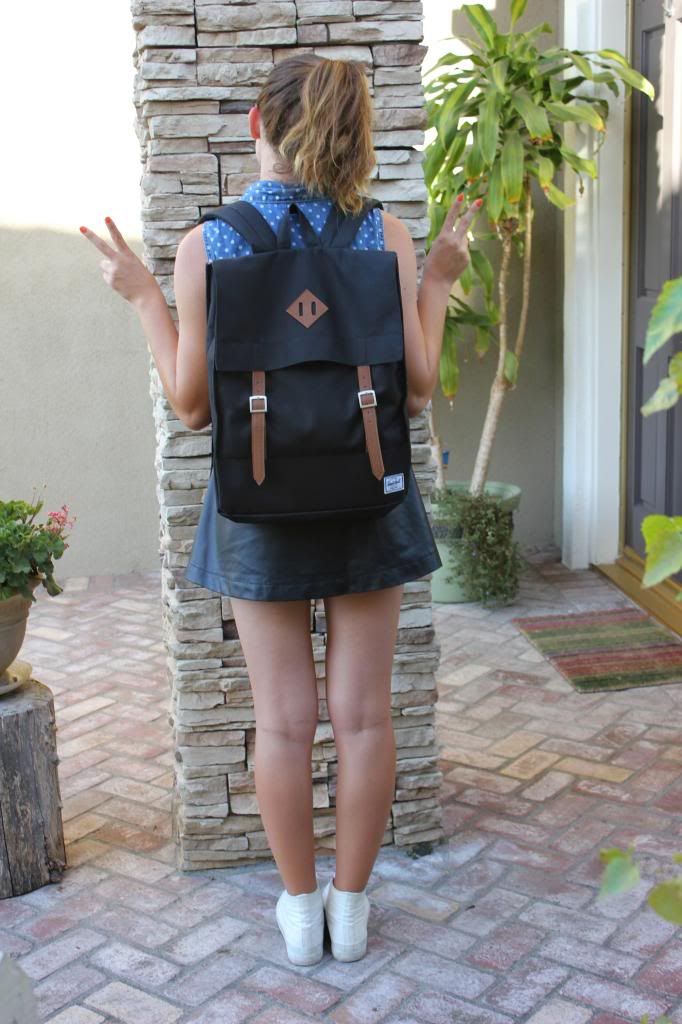 Urban Outfitters polka dot button down | Nordstrom leather skirt | Herschel 'Survey' backpack | Forever 21 platform sneakers | Vans iPhone case
The warm weather at school today called for a casual yet fun outfit, and this polka-dotted button down and edgy twist on a classic black skirt provided just that. I also may or may not have styled this outfit to compliment my new Herschel backpack--although I haven't owned a backpack since 4th grade, this particular one was too sleek and minimalistic to pass up. It may be a guys bag but I honestly think it's perfect for anyone!
On another note, after looking at these pictures, I've found that they're strangely reminiscent of my obligatory first day of school photos from the elementary days. While my hemline may have been a bit longer back then, and my hi-tops most certainly weren't platforms, the printed button down, curled ponytail, and front-porch backdrop haven't changed a bit. It's funny to see how even as times and styles evolve, somehow our own personal tastes always seem to remain true to themselves.